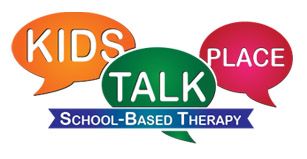 We provide school-based therapy through our parent company, Kids Talk Place, LLC. At Kids Talk Place, our mission is to provide comprehensive therapy services in an integrated educational environment, promoting skills that allow students to succeed in everyday situations.
Click here to visit our Kids Talk Place website: kidstalkplace.com
We offer educationally relevant therapy serving multiple school districts since 2005.
Collaboration & Student Focused Care
We value the difference we can make in improving the quality of life for your students. Our goal is to work collaboratively to help students achieve and surpass their educational goals.
We Understand Your Challenges
We also understand the challenges that make it tough to staff your schools, and we know how to find the right fit for your school therapist needs.